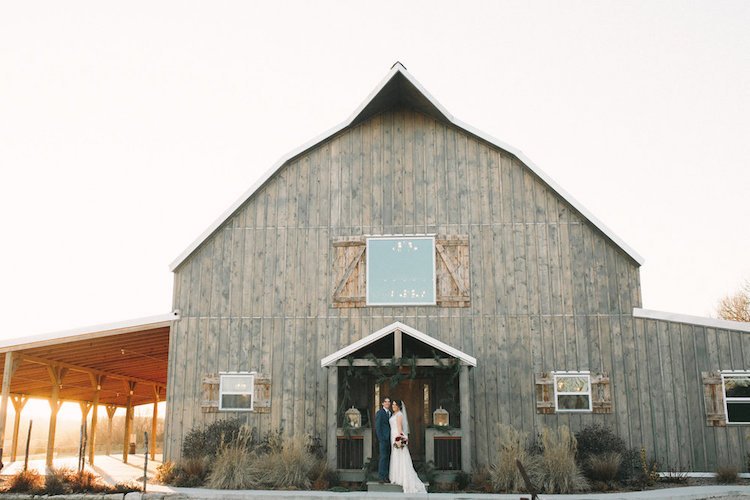 Today we're exploring the heart of the Midwest. These Missouri barn wedding venues go above and beyond. Each celebration site features a unique sense of rustic charm and must-have features like historic structures, modern touches and breathtaking scenery. [Photo: The Gambrel Barn / Flyover Photography]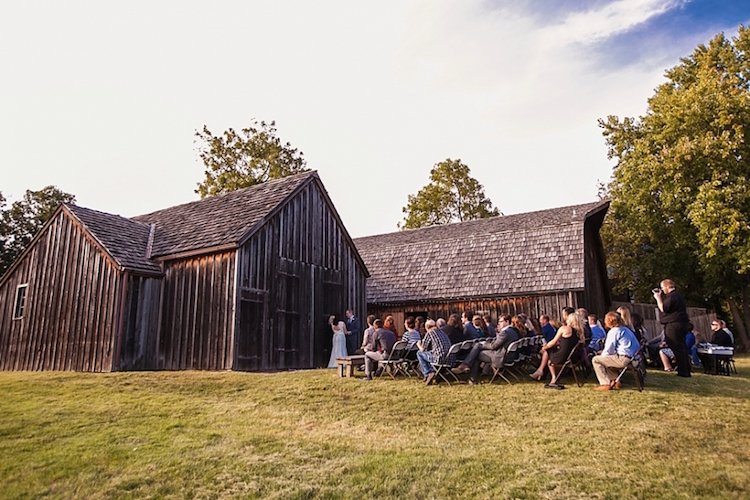 Alexander Majors Barn Kansas City, MO  [Photo: Lacy Whitmer]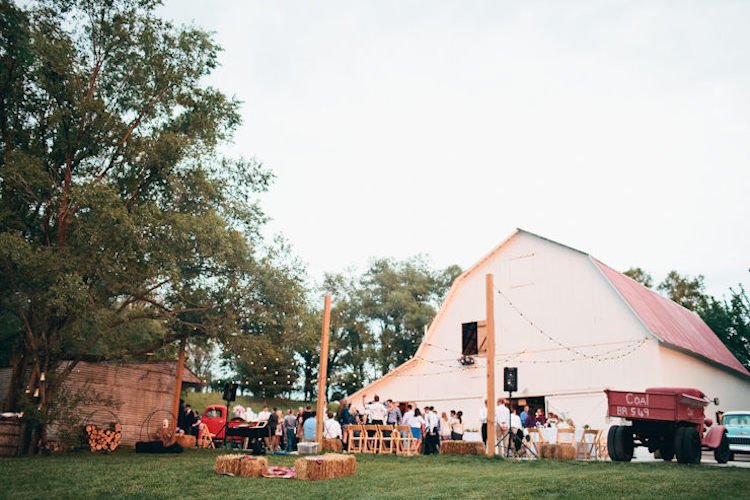 Fresh Air Farm Kansas City, MO  [Photo: Katie Day Photo]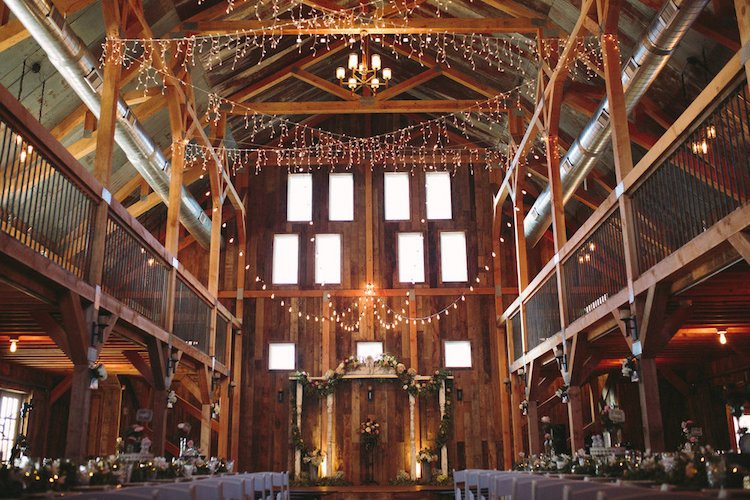 The Gambrel Barn Verona, MO [Photo: Flyover Photography]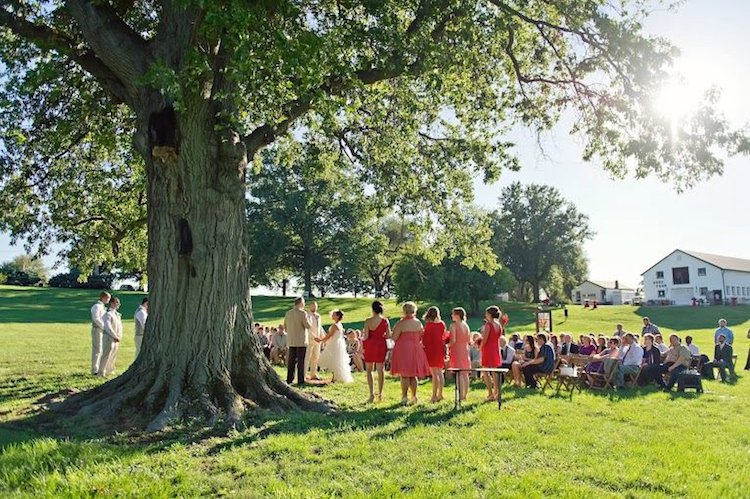 Kuhs Estate & Farm St. Louis, MO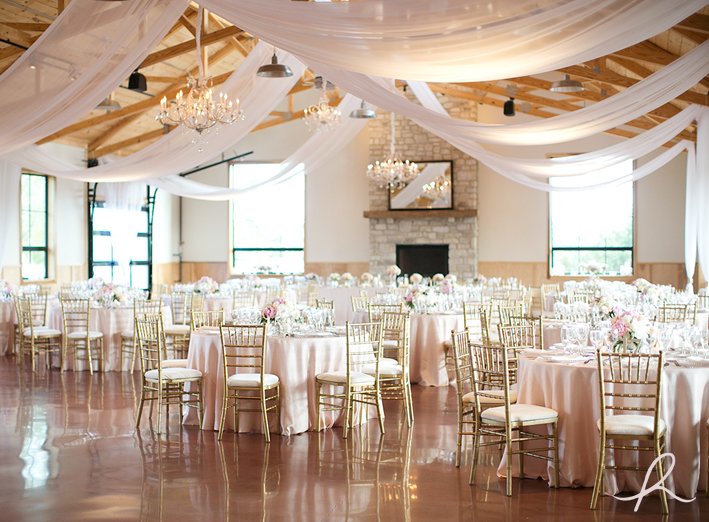 Cedar Creek Fordland, MO [Photo: Heather Roth Fine Art Photography]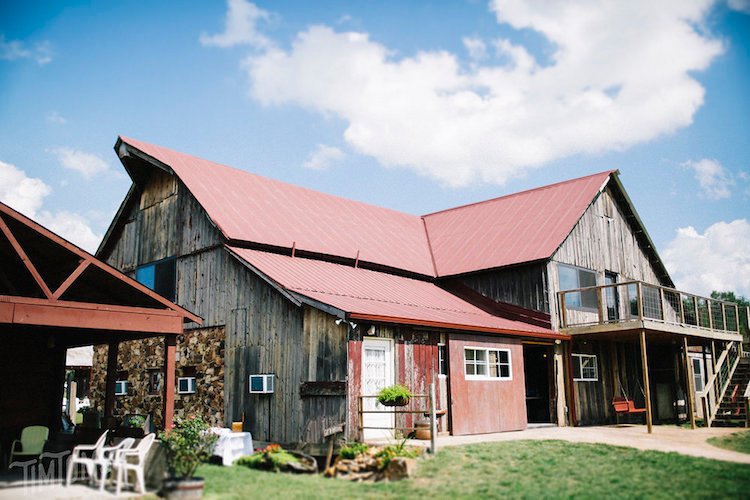 Civil War Ranch Carthage, MO [Photo: Timtoms Photography]
Haue Valley Weddings & Events Pacific, MO  [Photo: keithleeSTUDIOS]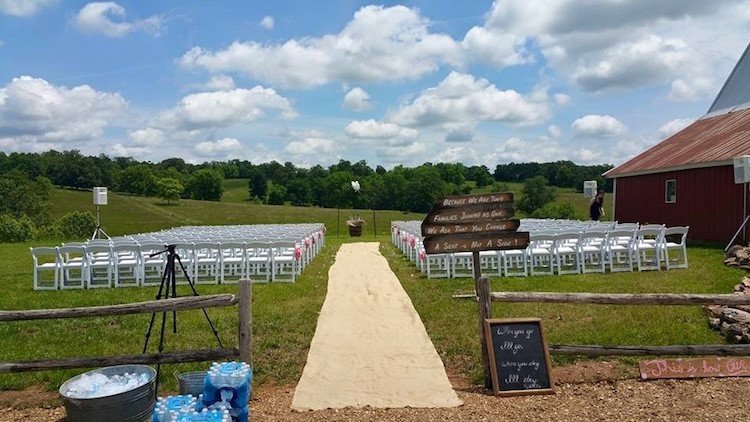 Hope Springs Farm Hartville, MO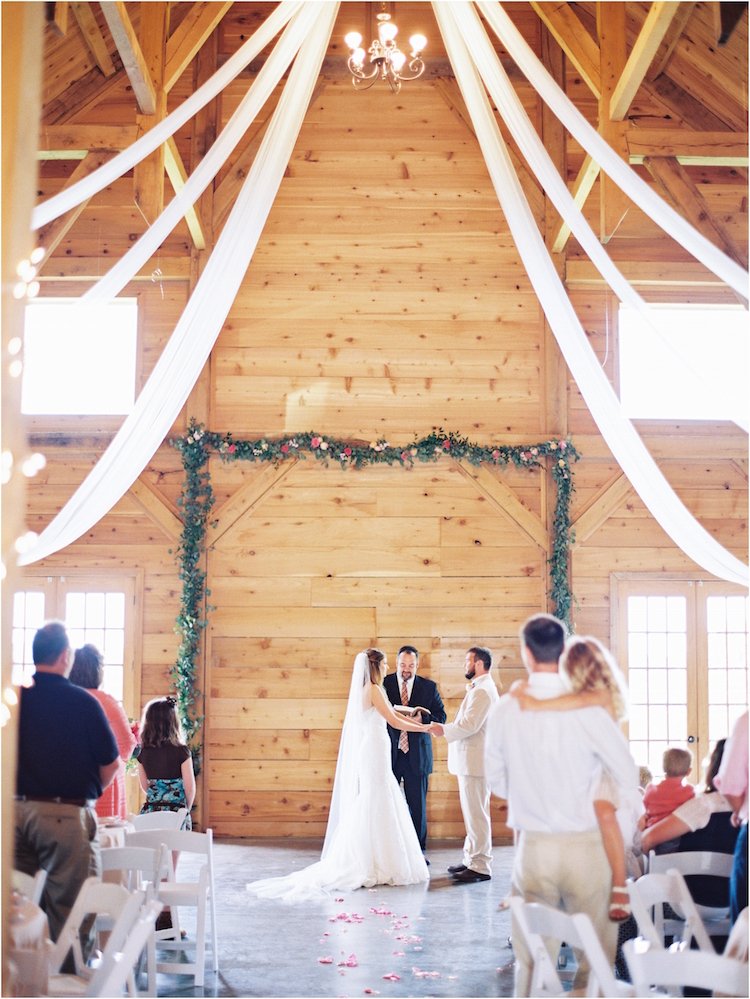 The Barn at Stone Valley Plantation Pleasant Hope, MO  [Photo: Jordan Brittley]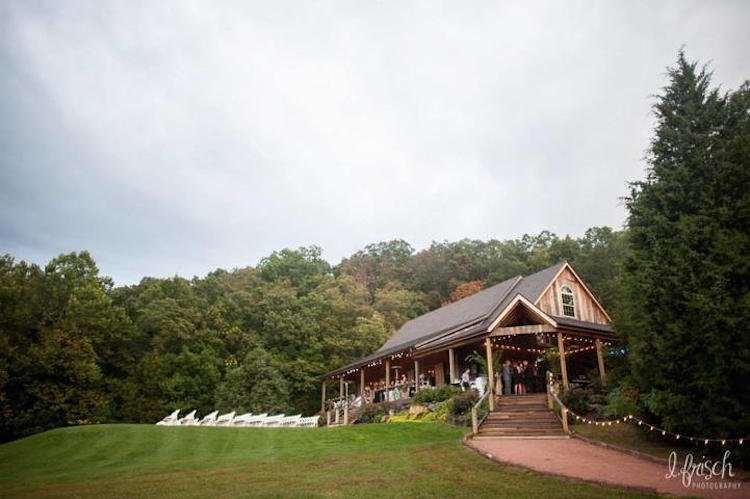 Chaumette Vineyards & Winery Genevieve, MO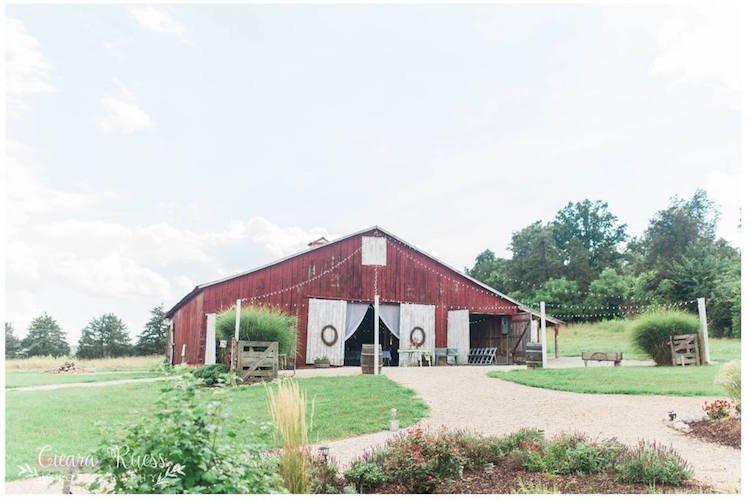 Dodson Orchards Fredericktown, MO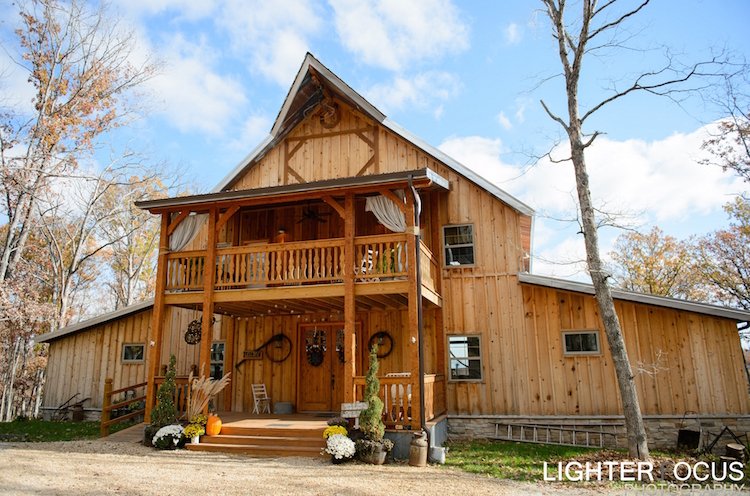 Weathered Wisdom Barn Preston, MO  [Photo: Lighter Focus]
Nothing gets more rustic than The Last Frontier. Alaska's rugged character, breathtaking landscape and untouched beauty will leave you saying, "I do!" to these wedding venues.
Gloryview Farm Wasilla, AK [Photos: Erica Rose Photography]
This gorgeous property hits every mark of rustic romance. The farm features a sprawling lawn, restored barn and open air pavilion to accommodate receptions of various sizes. An on site wedding planner is available to handle all of the details or step in with a la carte services to suit your DIY needs.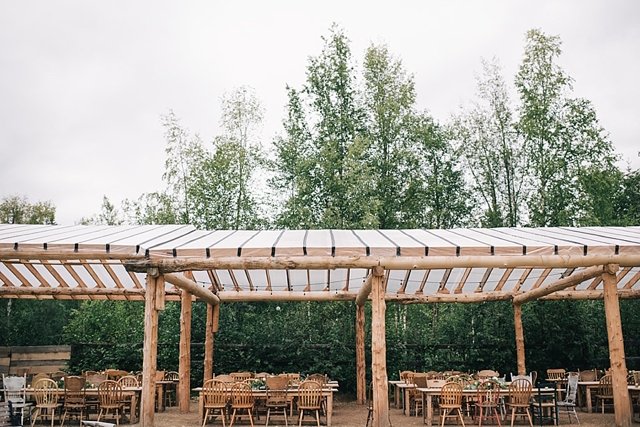 We love nothing more than a barn wedding, but Alaska also offers other unique venues for couples planning a rustic affair. Here are more celebration site options for wilderness lovers:
Alaska Heavenly Lodge Cooper Landing, AK
Sunset View Resort Wasilla, AK
Alaska Native Heritage Center Anchorage, AK
Pearson's Pond Juneau, AK
Majestic Valley Wilderness Lodge Glacier View, AK
The Lakefront Anchorage Anchorage, AK
The first day of Spring has come and gone. In the spirit of the coming season we're sharing this sweet little shoot from Green Feather Photography at Bellevue Berry Farm in the Nebraska countryside.
Mismatched antique pieces and dreamy shades of rose, peach and cream come together perfectly to craft an aura of rustic romance. Repurposed farmhouse doors and vintage frames make a unique ceremony backdrop on the property's lawn. At the reception table you'll fall in love with the pretty in pink paper goods, vintage lace and gold-rimmed place settings. When it comes to the cake table, sign us up for dessert! We love how the team incorporated more antique finds to present these irresistible confections.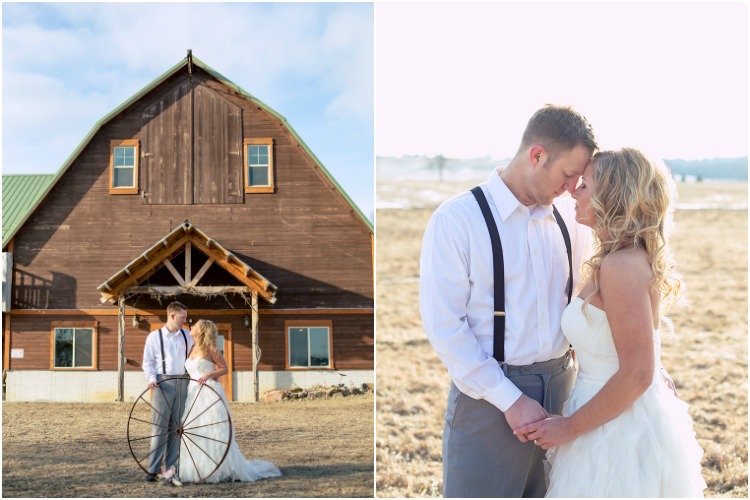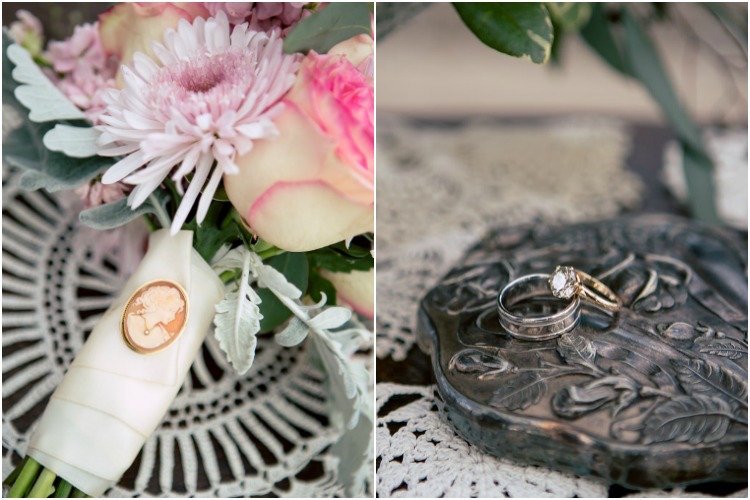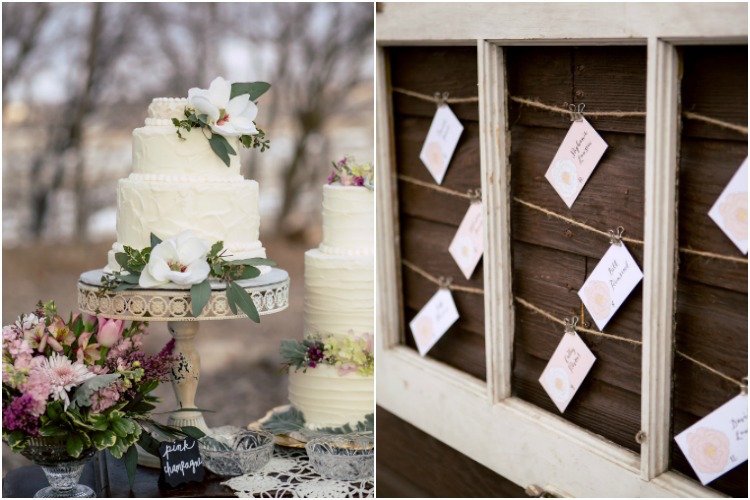 Event Rentals: Simply Styled
Hair: Brittany Flescher