Nothing gets more rustic than The Last Frontier. Alaska's rugged character, breathtaking landscape and untouched beauty will leave you saying, "I do!" to these wedding venues.
Gloryview Farm Wasilla, AK [Photos: Erica Rose Photography]
This gorgeous property hits every mark of rustic romance. The farm features a sprawling lawn, restored barn and open air pavilion to accommodate receptions of various sizes. An on site wedding planner is available to handle all of the details or step in with a la carte services to suit your DIY needs.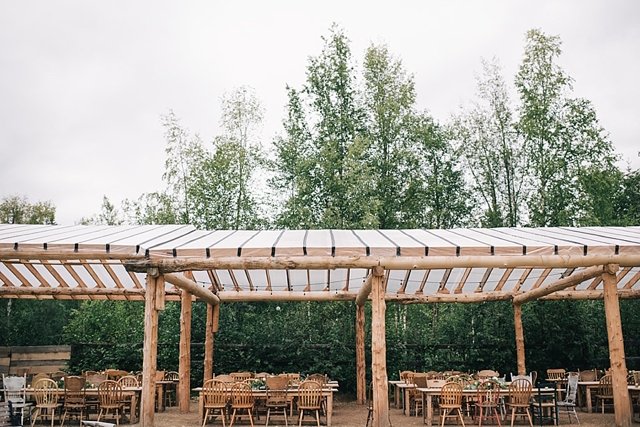 We love nothing more than a barn wedding, but Alaska also offers other unique venues for couples planning a rustic affair. Here are more celebration site options for wilderness lovers:
Alaska Heavenly Lodge Cooper Landing, AK
Sunset View Resort Wasilla, AK
Alaska Native Heritage Center Anchorage, AK
Pearson's Pond Juneau, AK
Majestic Valley Wilderness Lodge Glacier View, AK
The Lakefront Anchorage Anchorage, AK