Welcome to Rustic Weddings
There is nothing more romantic than a sea of wildflowers and all of your loved ones gathered together as you celebrate the greatest night of your life. That romance is what drives this blog.
Featuring only the best in rustic weddings nationwide, Rustic Weddings is your go-to resource for dream wedding inspiration.
Have a wedding to submit? Email hello@rusticweddings.com or submit via LulaWed.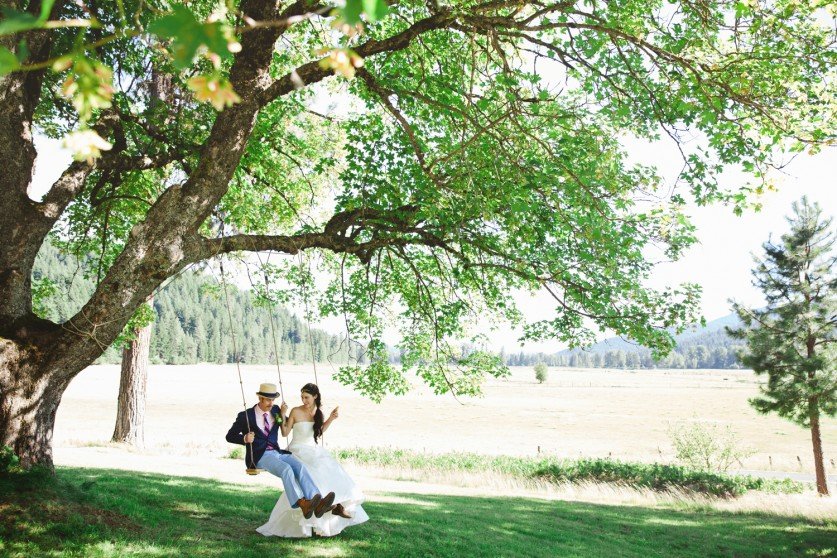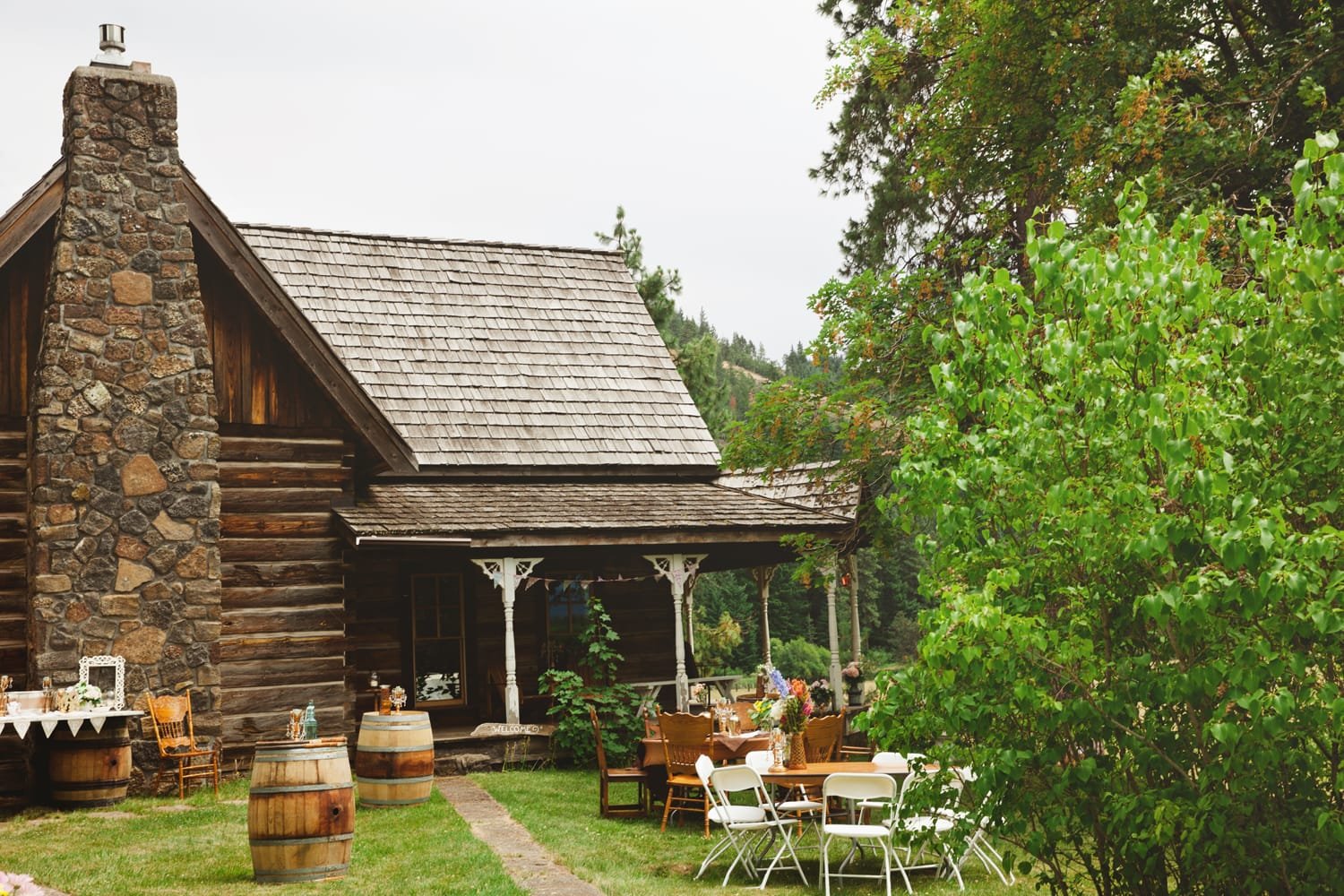 From the Bride, "Our wedding was country vintage with a touch of victorian steampunk, DIY and local sustainable. It was at one of the oldest farm homesteads in Trout Lake, WA, at a beautiful log cabin. I went to great lengths to make sure we were supporting our local economy and community by using fresh, local ingredients, fresh salmon caught in our river, local friends that work in the food industry to help with the food and bar, along with wine barrels from a local winery, and tables and benches borrowed.
I self coordinated and planned it.
I really wanted to self pick our florals and make "wild" bouquets with peonies, but alas.. the wedding was at the END of June and the peonies had all just died off, and I finally gave in and we bought bulk flowers from Costco. It was super budget friendly and we got enough bunches to make many arrangements out of shades of light pink, cream, and little touches of blue. Bridesmaids got to arrange their own bouquets, and we made simple boutonnieres for the groomsmen. I knew florals were not the main focus of the event, the main focus was having our whole families together to spend a nice day out in such a beautiful setting! It was a wonderful family reunion. That's what mattered the most to us in planning this wedding, to make sure our families were comfortable, enjoying themselves, and had plenty of good ambiance to reminisce on old times and create new memories to. We were sold on this log cabin because of the huge wrap around porch with the view. And the huge maple tree in the yard that was just begging for a swing, and plenty of space for lawn games and country picnic settings."
Photographer: Stephanie Kaloi Photography
Band: The Barn Burners
Caterer: Akwasi Danso