Welcome to Rustic Weddings
There is nothing more romantic than a sea of wildflowers and all of your loved ones gathered together as you celebrate the greatest night of your life. That romance is what drives this blog.
Featuring only the best in rustic weddings nationwide, Rustic Weddings is your go-to resource for dream wedding inspiration.
Have a wedding to submit? Email hello@rusticweddings.com or submit via LulaWed.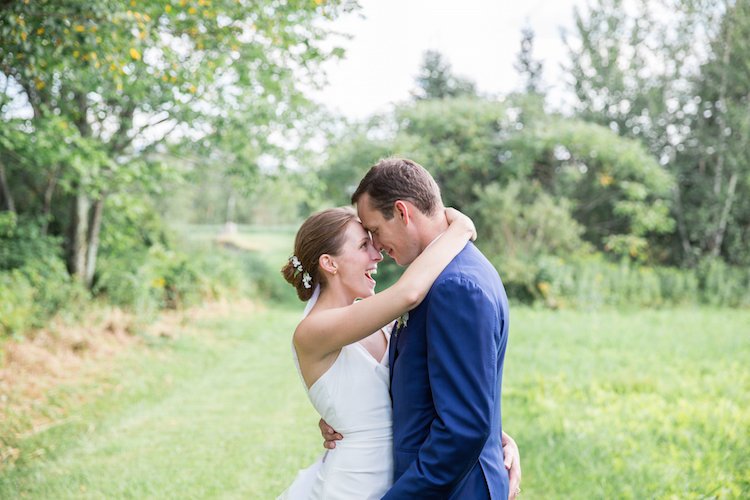 Hannah and Marsh traveled back to the East Coast from Colorado to tie the knot at the bride's family home in Lincoln, VT. Get ready, this backyard summer wedding is one for the books!
The Green Mountain State seemed to pull out all the stops for Hannah and Marsh's celebration. A crystal clear sky and warm sunshine set the tone for the day as the bride and groom readied with their friends. After a first look on the lawn, they made their way to the ceremony which took place overlooking a pond and stunning views of the mountains. The happy couple joined guests in the tent for a laid back reception where DIY floral arrangements (made from flowers fresh from the garden) kept the design true to the day's personal, intimate feel. Guest enjoyed welcome cocktails and yard games before dancing the night away.
Thank you to the oh-so talented Taylor Dunn Photography for sharing these beautiful photos with us!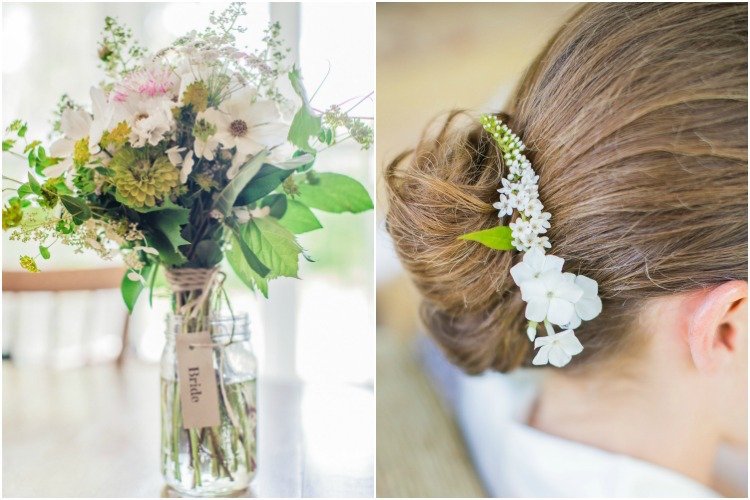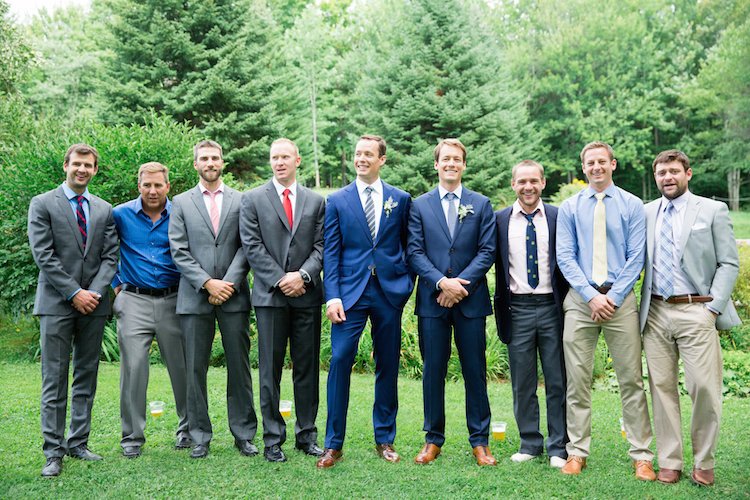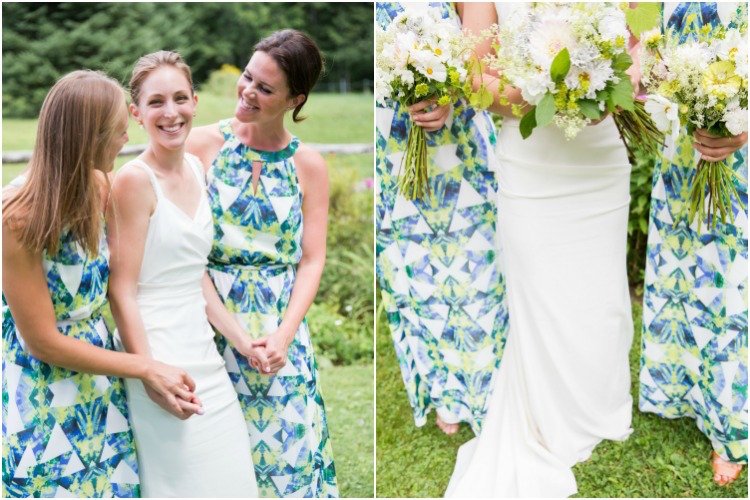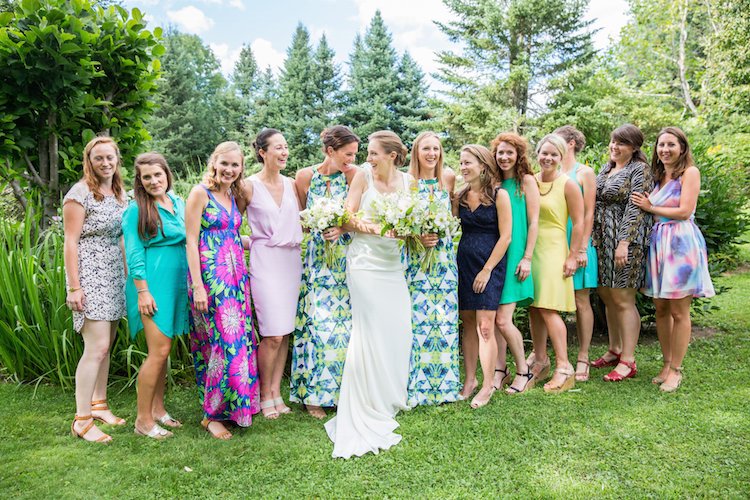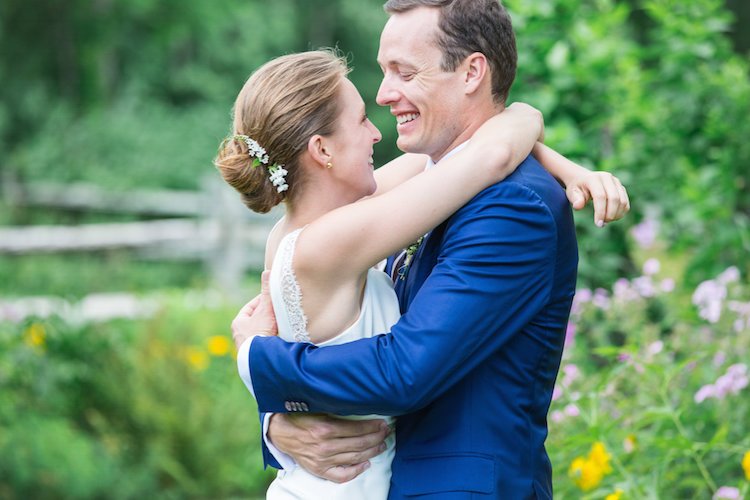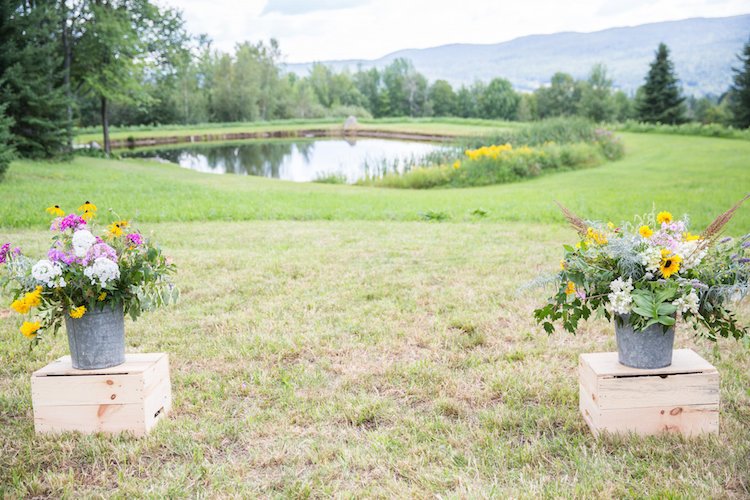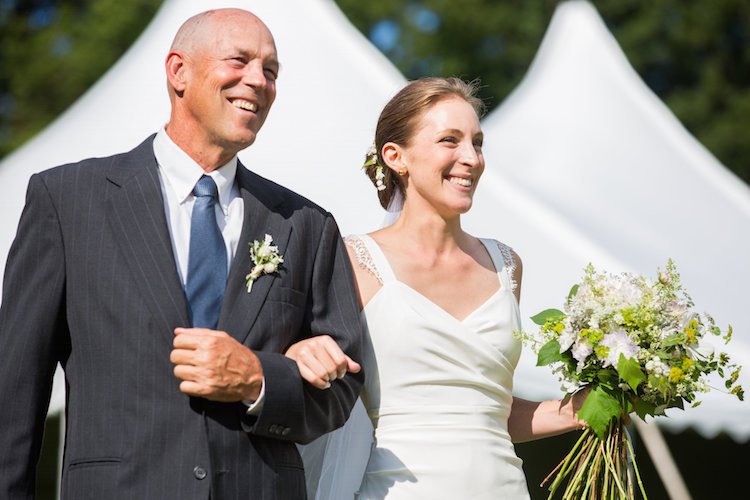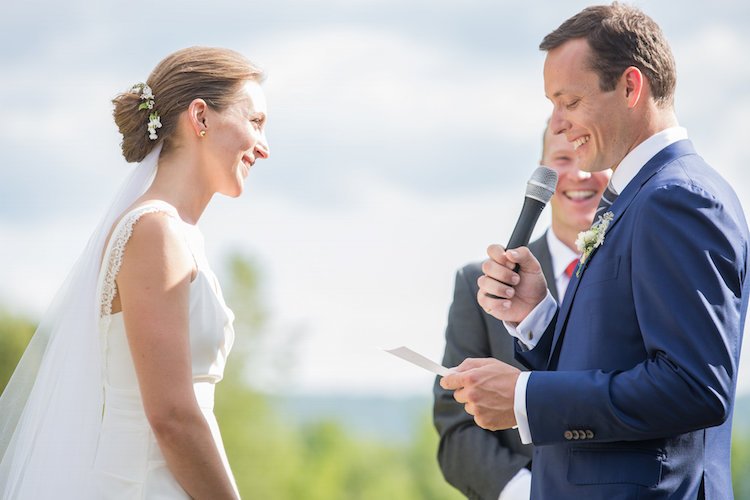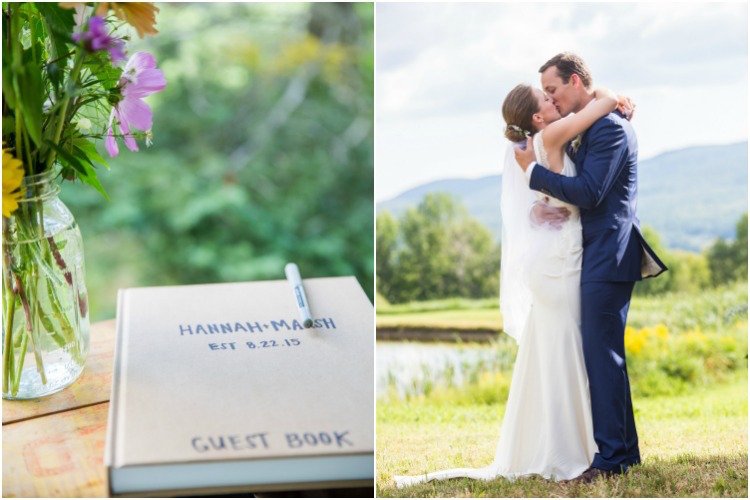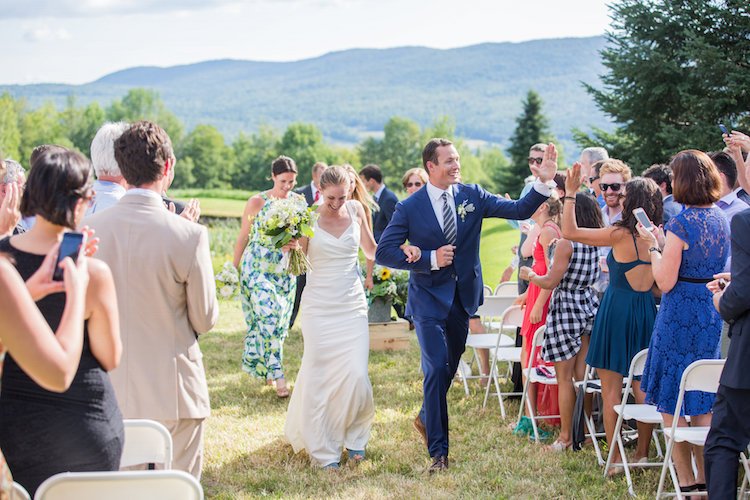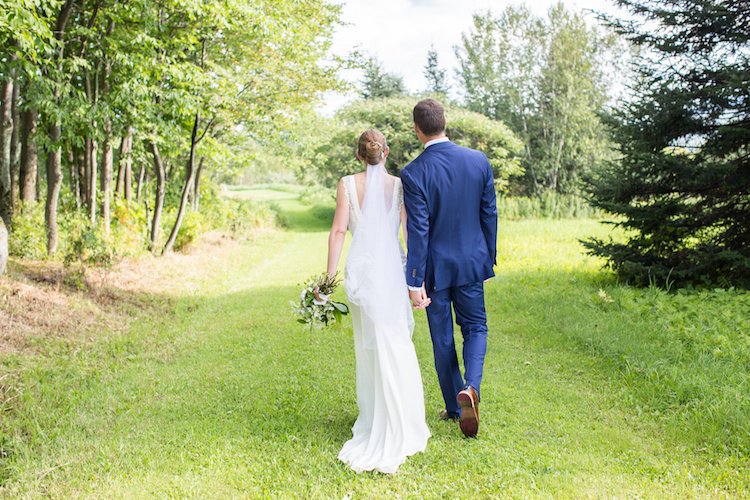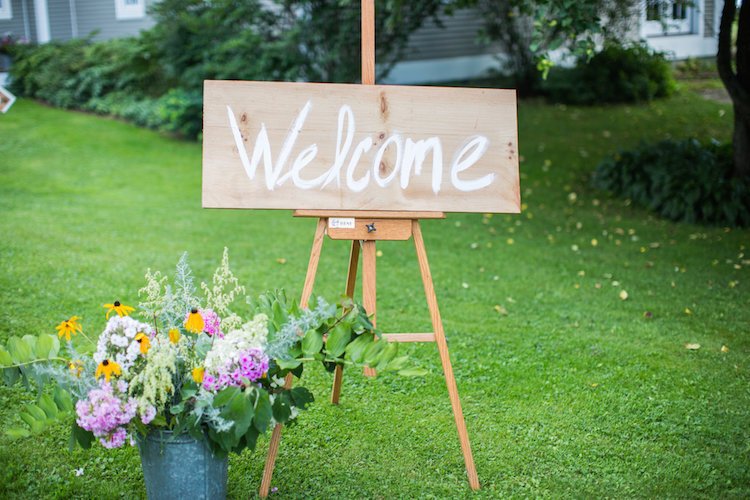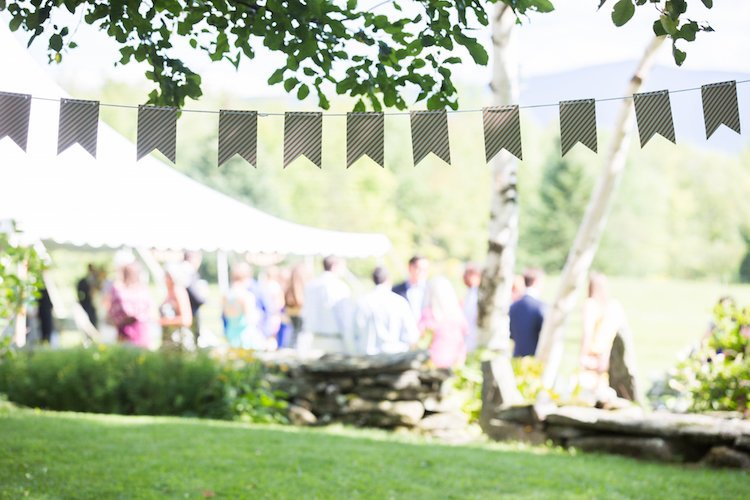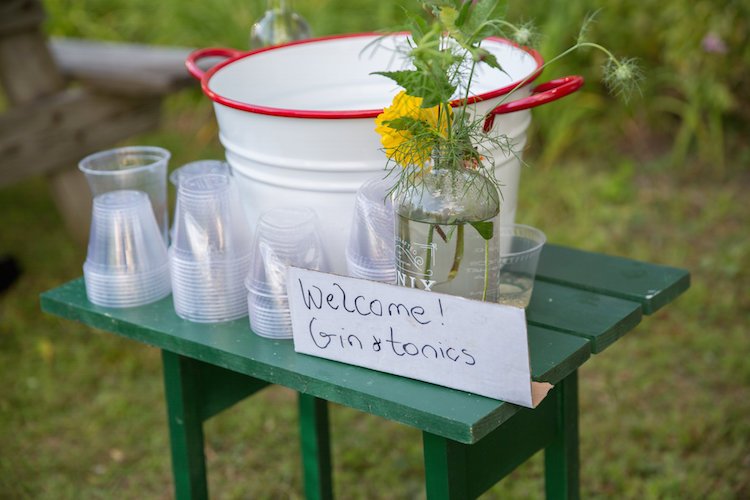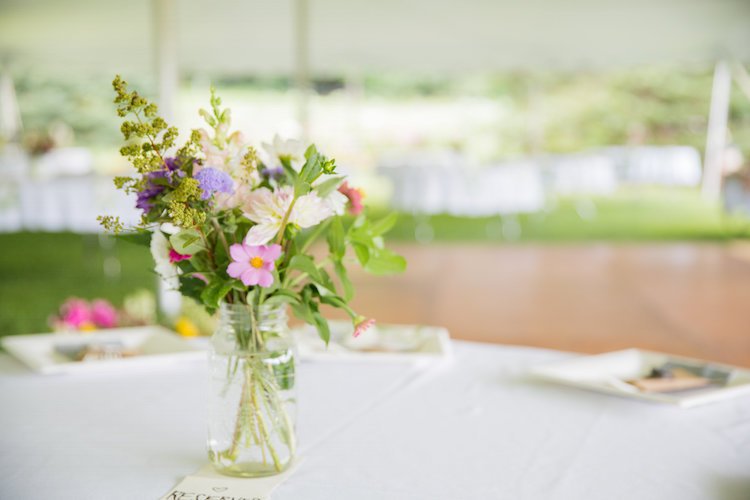 Photography: Taylor Dunn Photography
Venue: Private Residence
Bouquet, Corsages & Boutonnieres: Footprint Farm
Tabletop Floral Arrangements: DIY
Cake: Barrio Bakery
Catering: Vermont's Farm Catering
Gown: Nicole Miller from A & Be Bridal 
Bridesmaids: Vince Camuto
Menswear: Suit Supply
Invitations: VistaPrint