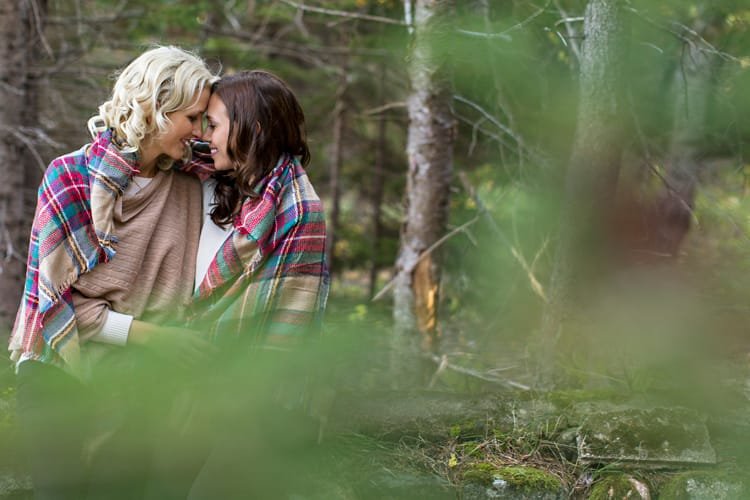 When it comes to engagement shoot scenery, nothing quite beats Acadia National Park in Maine. Celebrated for its beautiful mountains, sandy beaches and rocky outlooks along the Atlantic, it's no wonder Meggan and Lauren chose this sought after destination for their portraits.
The newly engaged couple met Hailey, of Hailey and Joel Photography, first thing in the morning to catch the park's foliage in the early sunlight. Meggan and Lauren showed off their feminine, yet laid back sense of style with cozy knit sweaters, leather boots and jeans. When it came time to explore the beaches, they donned matching pairs of duck boots–it doesn't get more "Maine" than that!
Congratulations to Meggan and Lauren and a big Thank You! To Hailey and Joel for sharing these beautiful images with us.