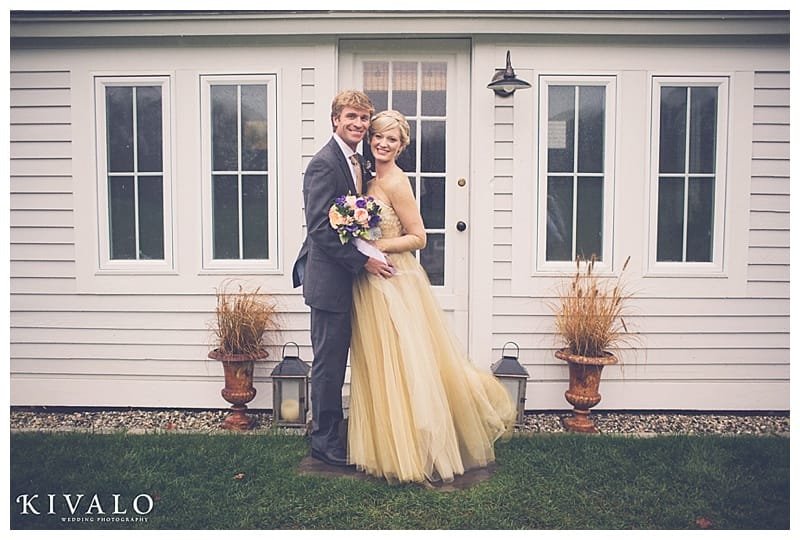 Deciding on your team of vendors for your rustic wedding is incredibly difficult. But before you can make the decisions on who to choose, first you have to find the vendors, and that can be a challenge in and of itself. The Internet and its plethora of vendor directories is great, but it can also be misleading and a huge time sink. One alternative to online directories is to attend bridal showcases in person.
Showcases allow you to see a variety of vendors you might not have run across otherwise, meet the vendors in person to get a sense of whether your personalities would mesh, see a sampling of their wares firsthand without the biased lens of a camera, and, perhaps most importantly, provide a narrowed down selection of vendors, cutting down on the potential of getting horrifically overwhelmed with choices.
But how do you find the showcases to attend?!
One way is to ask your venue (or all of your top contenders for venues). Many venues hold their own showcases for potential and booked brides to present them with a sampling of vendors that they know and have enjoyed working with.
Another is to search for a regional or national curated bridal showcase, like BeSwoon in Maine, which is in its 2nd year now and has different rooms that are decorated in a variety of styles by handpicked teams of vendors.
The Big Fake Wedding (formerly known as The Not Wedding) is another great option, and it occurs in a whole bunch of different locations around the US every year. The Big Fake Wedding always showcases vendors who are local to wherever it is taking place. The photos below were taken by the amazing Patti at Kivalo Photography and are of The Big Fake Wedding's first Portland, Maine, event, which took place this past October at the Barn at Flanagan Farm in Buxton, Maine, which is about half an hour outside of Portland.
The Big Fake Wedding is neat, too, because it features an actual couple who participates in a short vow renewal ceremony to which all of the attendees to the showcase are witnesses. After the vow renewal ceremony, a catered dinner is served (in this case by the incredible Fire & Co. woodfired pizza foodtruck. So delicious!), which is followed by desserts and live entertainment (the Wavelength band rocked it at this event!). Lining the walls of the event were tables set up with different vendors' wares, and each of the dining tables was decorated by a different florist, providing a sampling of styles.
While showcases also run risk of being overwhelming or of not having your perfect vendor there, all-in-all, we think they are a really valuable way to narrow down your selection of vendors (and also just have a fun evening!)
Event: The Big Fake Wedding, Portland
Day of Coordination: The Refinery- Events & Marketing
Dessert Table: Nothing Bakes Like a Parrot
Catering Food Truck: Fire & Co
Entertainment: Wavelength Band
Floral Design, Table 1, 4, head table: The Purple Orchid Event Planning
Floral Design, Table 2, 5, Bouquets & Boutonnieres: Blue Fern Designs, The Finest Florals
Floral Design, Table 3, 6, Ceremony Backdrop: Lana Wescott Events
Event Rentals: Party Time Rentals
Event Rentals, farm tables: Heartwood Essentials
Event Lighting: The Event Light Pros
Hair & Makeup: Bei Capelli
Linen Sponsor: Linentablecloth
Photobooth: TapSnap Phototainment
Photography & Rehearsal Dinner: Kivalo Photography
Photography & Save the Date: ME Photography
Photography & Styled Shoot: Page Photography
Venue: The Barn at Flanagan Farm
Sparkling Wine: Ferrari
Paper Goods: Invitations: Impress Me Designs
Paper Goods: Programs: Gus & Ruby Letterpress
Paper Goods: Accents: Parrott Design Studio
Travel: Bliss by Luxury Concierge Travel
Videography: LMV Productions
Wedding Cake: My Three Cakes