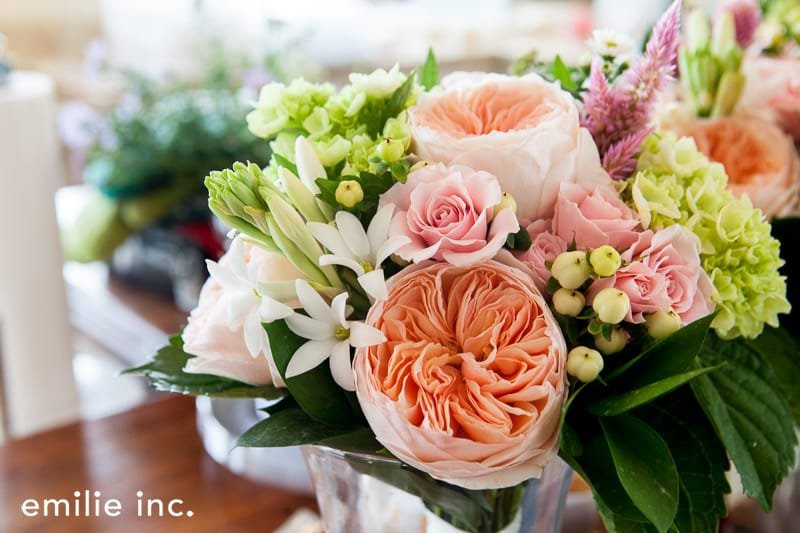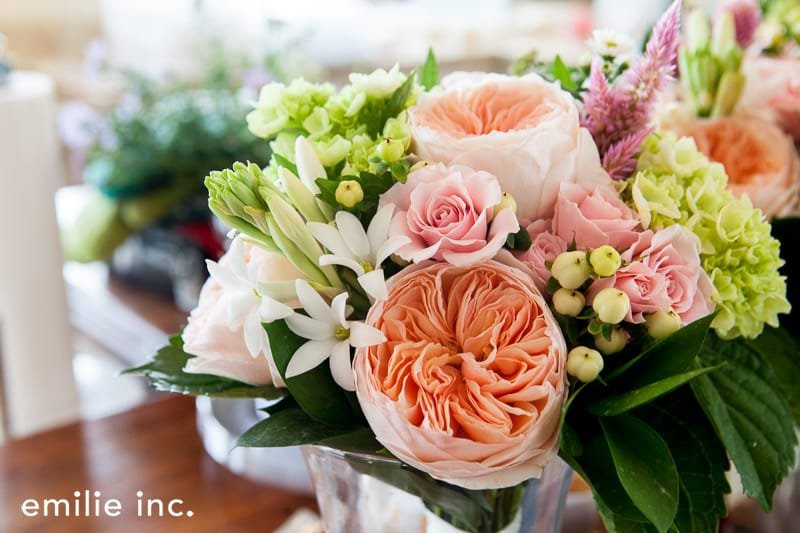 Photo by emilie inc. photography
From full delicate buds to giant, luscious blooms, flowers are especially useful in creating the outdoorsy rough and tumble yet soft feel of a rustic wedding. But flowers, due to their ephemeral nature and the skill it takes to grow them on your wedding's timeline can be pricey. Blossoms can still dazzle your guests without destroying your finances, however, if you follow a few guidelines.
Choose in-season. Flowers are the most plentiful and the least expensive during their respective seasons. Daisies and sunflowers bought at a bargain in July won't be as affordable by the time a winter wedding rolls around. And while you might be able to buy springtime lilacs in the fall, you'll pay for the shipping and have to cross your fingers on the quality. Shop seasonally and locally for the best bargains.
Go beyond the bloom. Highlight your most beautiful or expensive flowers as single stems rather than bunched into an arrangement. Float a rose bloom in a vase of water or accent your flowers with seasonal touches like berries and leaves, branches or citrus fruits.
Give arrangements a second life. Those flowers won't wilt after a half-hour ceremony. Do double duty with your bouquet and place it in a vase at the reception, or grab floral wreaths and lay them on tables with candles placed in the center. Put those aisle arrangements to use in the reception site's entryway and recast your altar arrangement as an appetizer table decoration.
Rethink corsages and bridesmaids' bouquets. Corsages take more time for your florist to make, so they cost more than the same flower would alone. Consider giving special guests a single flower instead. The same can apply to bridesmaids – have your gals tote a single stem of a flower that's in your bouquet or even another type of bloom in the same color.
Consider proximity. Save your money for the blooms guests will see up close, such as in your bouquets and on reception tables, and choose less expensive flowers in the same color palette to decorate empty corners or to hang from the ceiling. Your guests will notice a unified color scheme, but they aren't likely to tell the difference between a carnation and a peony from 20 feet away, especially if they're bah-bah-bahing away to "Sweet Caroline."