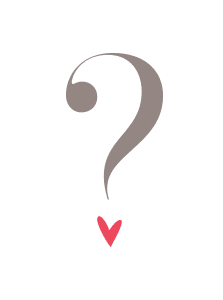 So you've decided on a rustic wedding theme. You've found the perfect location and now you're teasing out all of the details, looking up DIY projects and booking vendors for what you don't want to tackle by yourself. You're feeling pretty good about everything, and then a friend mentions wedding insurance and you're are thrown for a loop. What is it, and do you need it?  
Here's the 411:
What is wedding insurance?
Much like car or homeowner's insurance, a wedding policy protects the investment you've made in your big day. That includes covering costs in the event that your wedding must be cancelled or postponed due to circumstances beyond your control. Anything from a major storm to a fire at your reception hall to an unexpected illness. Wedding insurance can reimburse you for the site rental, reception food, flowers and other expenses.
When is it appropriate?
Wedding insurance is most appropriate if you're investing a fair amount of money in your event and if uncontrollable events, like bad weather, would really ruin your day. But don't assume you need it, especially if you already carry personal insurance, warns Scott Simmonds, an insurance consultant. If you're mostly concerned about liability — damage or someone getting hurt — your existing homeowner's or renter's policy may provide all the coverage you need. "Your homeowner's insurance doesn't differentiate between a barbecue at your house and wedding at a rental hall," Scott says. That includes liquor liability, but be very careful if you choose to purchase and sell liquor at your event, he says. In fact, the liability attached to selling alcohol yourself is so significant that Scott advises couples against it. Let licensed, insured vendors handle charging for the drinks, he says.
Check with the company that handles your renter's/homeowners insurance first.


Even if they don't offer "wedding insurance," they may offer special event insurance, or your existing policy may already protect you (more on that in a minute). Some plans don't cover personal liquor liability in certain states, so be sure to look into your insurance in connection to the state that you're getting married in. If you find that your insurance doesn't cover liquor liability in the state you want to get married in, one alternative is 

WedSafe

, one of the most popular wedding insurance providers, which is offered through Aon, a company with an A+ rating from the Better Business Bureau. WedSafe does offers liquor liability coverage in most states.
Ask your Insurance Provider for Evidence 
Another tip from Scott: If your insurance agent says your existing policy won't cover basic liability, and encourages you to buy additional insurance, ask the agent to cite where in your policy that coverage is explicitly denied. Sometimes misinformed or overly cautious agents steer consumers in the wrong, more expensive direction.
How much does it cost?




A basic policy will run you anywhere from $125 to more than $500, depending on the cost of your wedding and the coverage you want. The liability insurance typically costs around $200. Be sure to read the fine print about maximum covered amounts and the deductible.
Photo by: Pennace Photography