Here at Rustic Weddings we've fallen in love with a variety of venues that speak to the spirit of a countryside wedding. However, nothing tugs at our heart strings like a barn celebration site.
We've gathered a collection of our favorite barn wedding venues from across the country–kicking it off with The Centennial State: Colorful Colorado. From beautiful vistas of mountain foothills to surreal ceremony sites in the heart of vast pastures, these nuptial destinations are a must-see for couples planning a Colorado wedding.

Strawberry Creek Ranch Weddings and Events Granby, CO
[Photo: Danny K Photography]
Hello beautiful! Perfect for couples seeking an authentic farm wedding experience, this family owned and operated working cattle and horse ranch is set on over 300 rolling acres.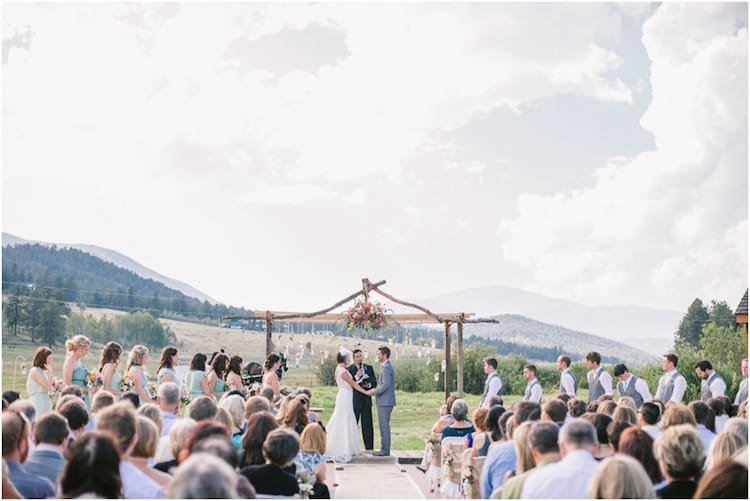 Deer Creek Valley Ranch Bailey, CO
[Photo: Haley Sheffiled Photography]
Nestled in the heart of forested landscape where wild mule, deer and elk roam free, this location is perfect for an intimate, yet elegant Colorado wedding. We love the Historic Barn and outdoor celebration spaces, Lakeside Gazebo and Meadow at the Covered Bridge.



The Red Barn at Marshdale Meadows Evergreen, CO
[Photo: J Lopez Photography]
Originally built in 1958 as a farmer's barn, renovations in 2000 transformed this historic property into a gorgeous wedding destination. You'll fall head over heels for the barn's classic red exterior and cozy timber interiors.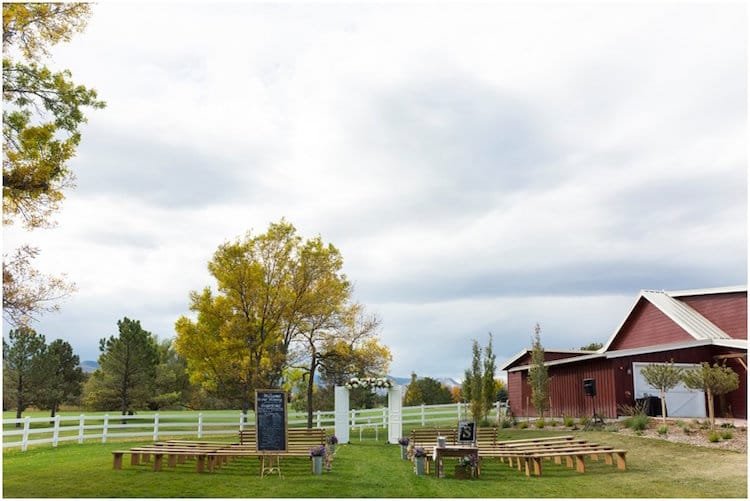 The Barn at Raccoon Creek Littleton, CO
[Photo: Drake & Co. Photography]
Just beyond Denver, this full-service wedding location features a Bridal Cottage, outdoor ceremony space, a tent-ready courtyard, luxury on-site catering and of course a historic barn outfitted with modern comforts.

The Barn at Evergreen Memorial Park Evergreen, CO
[Photo: Rogue Film Co. via The Knot]
Evergreen Memorial Park was originally purchased as a private park in 1965 by Ron and Carol Lewis. Ron and Carol committed the 100-acre site as a tribute to the pioneers of Evergreen and the Old West. Today, the Barn Chapel and surrounding Fields properties offer the very best of rustic sensibilities.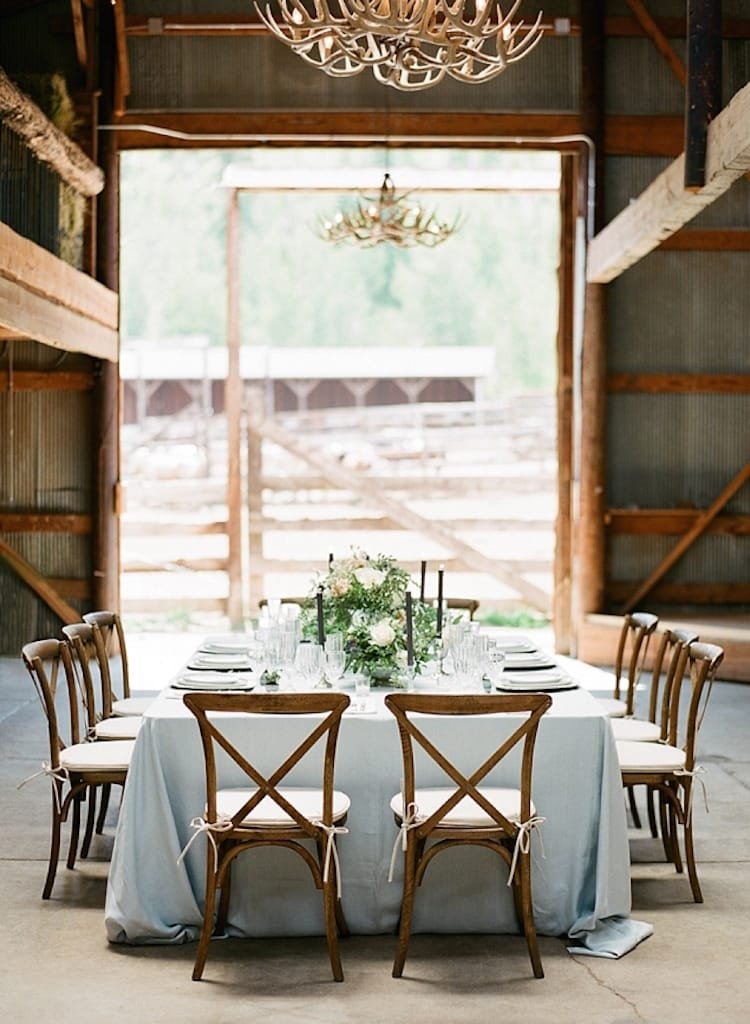 C Lazy U Ranch Granby, CO
[Photo: Connie Whitlock Photography]
This ranch resort is the perfect place for adventurous couples to say, "I do!" We love their outstanding wedding amenities–8,500 beautiful acres, wedding barn and private honeymoon cabin!–and guest-friendly activities like horseback riding and fly fishing.



Crooked Willow Farms Larkspur, CO
Here is where convenience meets classic country charm. Tucked away in the Plum Creek Valley this 90-acre property is just 35 minutes South of Denver and North of Colorado Springs.

Lionsgate Event Center Lafayette, CO
[Photo: Gillespie Photography]
Two celebration spaces, The Gatehouse and The Dove House, feature lush gardens, modern amenities and old-world charm. This event space offers the very best of Colorado charm and a hands-on staff who will make your wedding simply unforgettable.