Dominic & Elena were married last April in the austerely beautiful Central California countryside. Their photographer Becky Davis shares her recollections about the day:
Dominic + Elena's wedding day brought together many loved ones and focused particularly on the special bond of family. The two were married on a beautiful summer day in Central California. Being an incredibly talented graphic designer, Elena set out to create a 100% DIY wedding with the help of friends and family, and I've never seen someone's vision executed so beautifully. From handmade bridesmaid dresses and homemade wedding cake by the bride's mother to custom invitations made by the bride herself, everything was completely unique to this wedding. Believe it or not, even the venue was constructed specifically for this ocassion! The bride's family owns a ranch where the two were married and even the party favors were bags of pistachios grown and harvested on the family's ranch. It doesn't get more DIY than that!
Best of wishes, Dominic & Elena, and a huge thank you to Becky Davis Photography for sharing these gorgeous photos!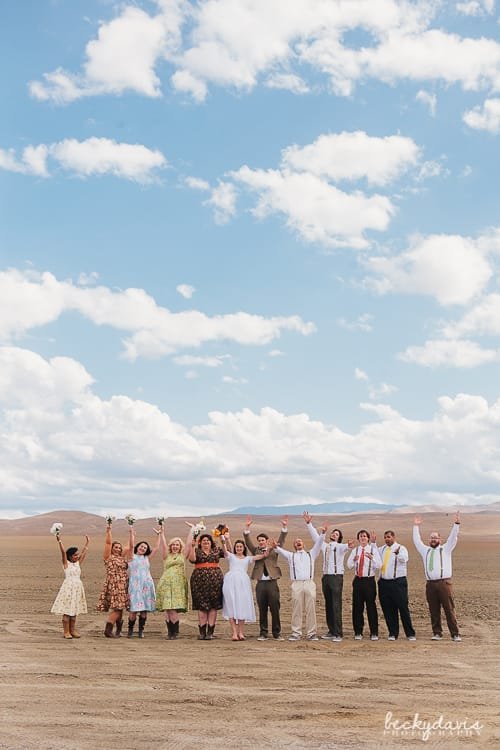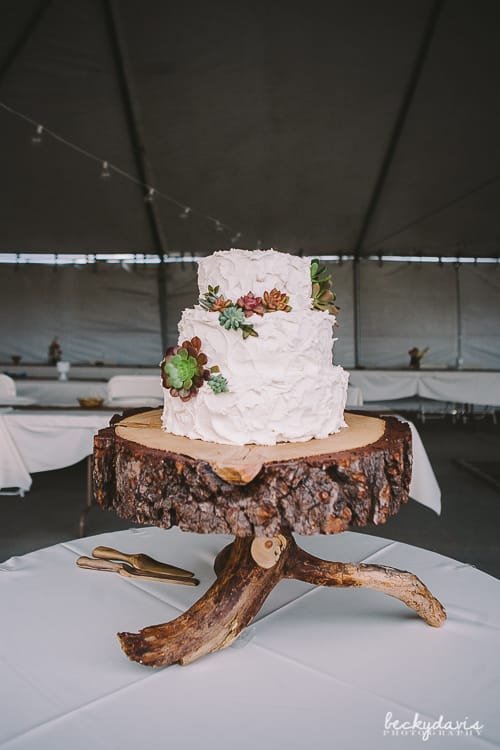 Photography: Becky Davis 
Tables & Chairs: Expo Party Rentals
Flowers: Grower's Box
Wedding Dress: French Knot Couture
Venue: Lovelace Ranch (family-owned)
Wedding Cake: Kathy Hess (mother-of-the-bride)