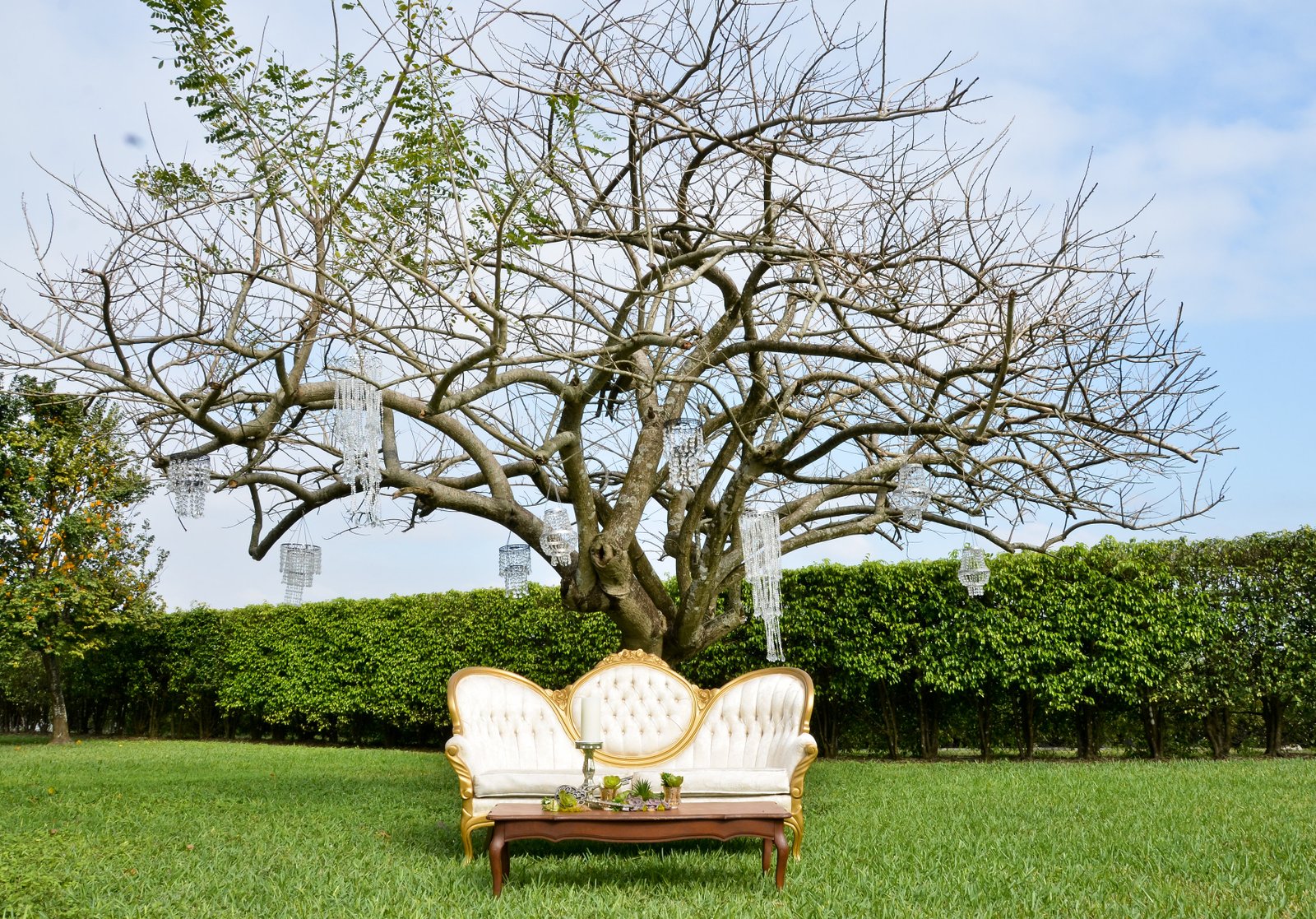 This Rustic-Chic Wedding is filled with details that will keep you swooning for days to come. From the hanging chandeliers to the beautiful wood work – oh, and we can't forget the jaw-dropping cake design! This wedding is one for the books. Here's a few words from the Bride:
"Our wedding was inspired by our favorite things in life: nature, love, family, friends and butterflies.
3 years ago I traveled to Columbia to celebrate my grandmother's birthday but Fabian had to stay back home in Miami. Suddenly, they started playing a song and announced that Fabian was dedicating me a song…it was our  favorite song, I'm Yours by Jason Mraz. At that moment, I was overwhelmed with emotion and I just couldn't control my happy tears… probably like a minute into the song, the love of my life just walks in and starts singing the last verse of the song. That moment I knew my life was going to change forever and followed by an overflow of emotions he knelt on one knee and asked me to become his wife and this was the beginning of our happily ever after…
We chose a private property in Homestead, Florida. It was the perfect outdoor spot to share our vows in front of 40 of our most intimate friends and family. We had the most perfect sunny day surrounded by gorgeous flowers and details to complement our rustic chic wedding theme. One of the most significant moments of our day was when we released butterflies right after we said I Do…

We are so grateful to the amazing team of vendors I had. They went above and beyond to make my dream come true."
A huge thank you to all the vendors involved for making this wedding so unbelievably gorgeous. You can find all of them listed below.
Bride's bouquet- Petals from Heaven

Makeup & Hair- Glamour by Laura
Venue- Private Residence in Homestead, Florida